SoulSpark Dubai
4-Day Leadership + Mindfulness Summit
Imagine waking up in Dubai & being part of our group of highly motivated leadership change makers.
A dynamic group from diverse backgrounds, coming together to elevate your leadership practices and transform mindfulness into your cultures around the world.
Engage in lively & thought provoking exercises

Exchange ideas with a curated group of motivated people just like you

Grow and expand your thought processes + leadership + mindfulness practices

Set new benchmarks for yourself and your teams to drive true change

Learn and contribute with an exceptional team of presenters and participants
Join Us in Dubai for a Life & Business Changing Leadership + Mindfulness Event!
Be one of the 25+ Change Makers from around the world coming together to collaborate, share ideas, expand mindsets, and elevate best practices across the spectrum of Leadership + Mindfulness.
Spend 4 Days + 3 Nights at the Luxurious 5-Star Address Dubai Marina
Elevate your Mindfulness Practices & Transform all aspects of your Work & Life
Step fully into what your future will be and transform your world now! Move beyond fears, doubts, and limiting beliefs. Rewrite the stories you're telling yourself with new tools and new strategies. You will up-level your world permanently.
Marvel at the futuristic cityscape and beautiful marina just a few steps from our host venue, the 5-Star Address Dubai Marina. As you gain access to groundbreaking leadership tools and strategies, you will have world leading services, accommodations, and food to further nourish you on your unique journey.
Say YES, To Experiencing New Adventures & Creating
Lifelong Connections
Dive into meaningful workshops and thought inspiring exchanges. Embrace the all-inclusive adventure of learning and growing. Experience once in a lifetime excursions, peacefulness & rest, and 5-Star quality across every facet of your stay and experiences.
Julian, Former World Economic Forum Exec now Private Equity Firm Founder
"Jonscott is a brilliant out-of-the-box thinker who thrives and leads in his domain. He is a top executive coach and helped me tremendously. He has both hard and soft personality skills in relationship building. His network speaks for itself."
John, Regional CEO Burberry
"Jonscott and I have worked together throughout the year. I have particularly valued the clarity and pragmatism of his thinking which has helped me to step back, review team effectiveness and reflect on my own contribution. I would recommend Jonscott to other leaders needing objective insight and experience."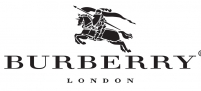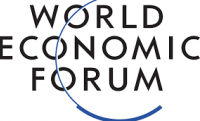 If you're a leader, chances are you've been in the position to make tough decisions to drive profitability on a regular basis. In this interactive workshop, learn and practice tools to clear the clutter and focus on what's truly important. Harness this newfound clarity to elevate your missions and embed mindful, results-driving, effective, and inclusive leadership into your culture.
Feeling we have achieved a significant level of success in business & life often comes from our ability to build and cultivate strong relationships. Part of developing those relationships stems from being yourself. But, when we lose ourselves (from personal loss or business loss) how is that possible? Resilience isn't just a switch to flip, yet people tell us to keep pushing forward, or to "stay strong."
We have no option but to stay strong. So, let's learn tools and interactive practices to tap into & reignite our passions and redefine what passion means to us.
This talk and dynamic exchange will teach you how to create success without stress, allowing you to lead your personal and professional life with ease, clarity, and joy.
This will enable you to achieve a level of meaningful success and will permanently re-set your new normal at a higher level.
The transformational practice of Authentic Relating is a set of powerful tools and skills designed to cultivate unprecedented depths of vulnerability and intimacy between people in all social contexts. This workshop will guide you into conscious relationships with yourself and each other on a rich and often life-changing journey of deep human connection.

You'll walk away with skills and tools that can be used right away to cultivate deep connection and a sense of trust, empathy, and care with intimate partners, family members, colleagues, friends, and strangers alike.
Hate small talk? Want more depth out of your relationships and experiences? This interactive workshop will incorporate different games and play to bring you more connection, aliveness and fun to yourself and others in a span of minutes. Learn how to cultivate powerful presence, how to find and communicate what is true for you in any moment, and how to find your hell yes.
"Unlearn" conventional wisdom and embrace unconventional wisdom in order to live the unconventional life. This session introduces the "Rapid Visioning methodology", designed to unleash your creativity, awaken you to your inner artist and identity as a divine channel while effortlessly fast-tracking your ability to create in a non-linear timeline.
BOTTOM LINE LEADERSHIP
FOR PROFITABILITY
THE ART AND PRACTICE
OF SUCCESS WITHOUT STRESS
STAY STRONG: MASTERING THE ART OF RESILIENCE THROUGH PASSION
HUMAN CONNECTION: THE TRANSFORMATIONAL PRACTICE
OF AUTHENTIC RELATING
IGNORING CONVENTIONAL
WISDOM TO LIVE AN UNCONVENTIONAL LIFE
20 YEARS IN ONE SESSION: BREAKTHROUGH LESSONS
FROM THE FRONT LINES
BEGINNERS MIND, LEADERSHIP, AND THE ROAR OF 50,000+ PEOPLE
What if you had 20+ years of coaching and consulting top C-Suite execs and global powerhouse organizations distilled into the core leadership elements? Well, this is it!
Learn the key ingredients to leading + mindfulness for exponential success. This interactive workshop will harness the collective intelligence of tens of thousands of people and expand your mindset as to what's possible for you and your business & life.
Whether you're on stage in front of thousands or in a breakout with a handful of people, your leadership mindset will set the tone for your experience and the results. Join Ron for this game-changing workshop and perspective shifting experience.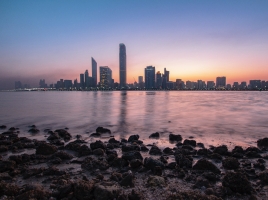 It's A Curated Tribe Of World Changing Leaders
At the SoulSpark Leadership + Mindfulness Dubai Summit, you will be learning and
contributing along side a special group of world class leaders.
Among soaring skyscrapers and sweeping panoramas, Dubai will inspire you to dream,
integrate, and launch forward back into your world with new passion, ideas, and strong connections
so your life will be forever changed for the better!
Come experience all this with us in Dubai!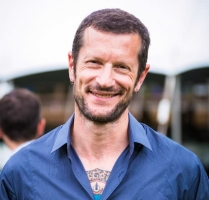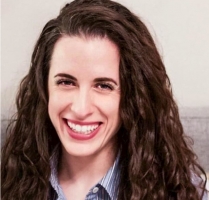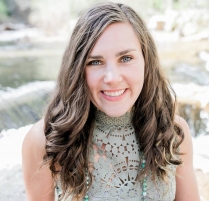 Founder The Feel Good Life and Destination11
Founder of Unconventional Life, Entrepreneur, Musician, & Visionary
Co-Founder ART -
Authentic Relating Training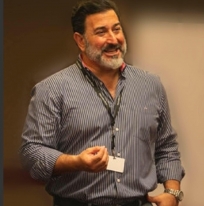 Founder of SoulSpark, Organizational Transformation
& Leadership Expert
Ryel launched ART International with the vision and mission of bringing authentic relating to a worldwide audience. Ryel has guided and trained thousands of people around the world in the practice of authentic relating, from executives, to prison inmates and everyone in between.
Jonscott Turco, M.A., created SoulSpark as the culmination of more than 20 years coaching and consulting leaders and organizations around the world. Jonscott has worked with more than 100,000 people from 50+ countries; ranging from c-suite executives, boards of directors, global thought leaders, and people at all levels across diverse industries.
Jules ran her first 6-figure company at 18 and first 7-figure company at 22. She's Ranked #1 of Top 27 Female Entrepreneurs Changing the World in 2017 by Inc Magazine. Founder & Host of Unconventional Life, a company empowering you to create a life by your own design.
Isabelle Tierney, M.A., LMFT, is a transformational leader, speaker, healer, and Co-Founder of Destination11. Her feel Good Life Methodology empowers you to create a Heaven on Earth Life so that you can feel good from the inside out personally and professionally.
Entrepreneur, Philanthropist, Uber-Talented Guitarist & Musical Mentor
Ron is the former lead guitarist for Guns N' Roses from 2006-2014 and current member of Art of Anarchy, Sons of Apollo and Asia. Ron is not only a celebrated guitar virtuoso, he's an incredibly talented entrepreneur, mentor, and philanthropist.
Founder of TheRightWords,
Communication Consultant & Edutainer
Jaime is the creator of TheRightWords, which teaches individuals and organizations to become empowered communicators. Over the past 10 years she has worked with thousands of companies and individuals to help them tell better stories, build stronger relationships, and scale their brand. Jaime is also a top LinkedIn creator whose content has been viewed millions of times.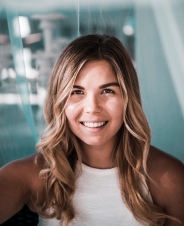 Having build multiple empires and being named one of Inc. Magazines Top 26 Women to Change the World, Virginia is reconnecting human consciousness to the mainstream via her "I Trust You" movement. After the worldwide success of her Gini.TV agency, she continues to expand growth and well-being around the world; currently advising some of the most influential thought-leaders on personal growth and well-being.
Founder of I Trust You Movement &
Global Consciousness Mentor
Henry P, Bangkok, Thailand
"What a terrific 4-day programme for our leadership group in Paris. I was so thrilled with the impact on our group of 300, we hired the team to come to Bangkok to help us tap into our creative and motivational cores, focus on what truly matters, and take clear and inspired action to grow our success. I wholeheartedly recommend you join future SoulSpark leadership events!"
"The leadership programme was excellent! I didn't expect to leave with such a full set of real actions which lead us through uncertain times to today's successes. Thanks to SoulSpark for caring about real takeaways and providing so much real-world help!"
Cristopher D., London & Hong Kong
"It is still hard to believe how personal our event with nearly 400 people felt with SoulSpark. We went deeply into values and beliefs and how our behaviors help or hold us back as leaders. Nobody could have expected what was going to happen in those days would be as important individually or for all of our teams. Total game changer!"

4 days and 3 nights at the luxurious 5-Star Address Dubai Marina including all sessions, gourmet meals, and exciting group excursions.
Forgettable accommodations with "nickel & dime" fees and additional expenses

Dynamic curated group of attendees committed to sharing and growth during the event and as a community moving forward.
Isolated and self-directed work without real connections at the summit or afterwards.

Collaborative dynamic sharing from world-class speakers embodying leadership + mindfulness in their life across diverse businesses, cultures, and geographies.
Boring top- down classroom style "teacher/student" environment with no time for exchanges, sharing or teamwork.



THE SOULSPARK DUBAI SUMMIT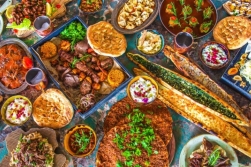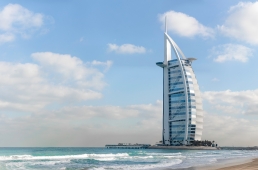 Healthy and delicious food prepared by award winning chefs can accommodate any food & lifestyle preferences.
Stay at the stunning & luxurious Address Dubai Marina. Experience comfort and service at unparalleled levels.
Born from dreams, this magical city is rich with history, cultures, and will transport you into the future...today!
It's all included! See you in Dubai!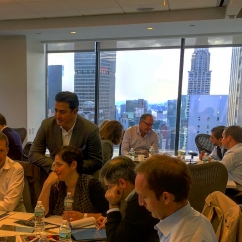 All sessions, all speakers, materials, tools, takeaways, and excursions are included! Learn, share, and grow AND take home usable and immediately actionable tools for impactful changes now and moving forward!
All Leadership + Mindfulness sessions, Trainings, Tools, Excursions
and much more!
© Copyright © 2019 SoulSpark- All rights reserved